Best schools to learn French in New York City in 2022
The French language is the official language of France. It is also one of the most spoken languages in the world, with around 230 million speakers worldwide. In addition to its native speakers, French is also spoken as a second language by many Africans, Asians and Europeans. This makes it an important language for anyone looking to travel or do business internationally. With so many people speaking French today, there are plenty of options for learning this beautiful language online or in-person! Here is a list of the best French classes in New York City that you might want to look into:
Elite French Tutoring (5.0 stars)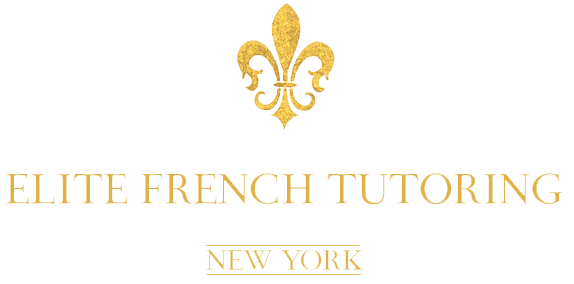 Elite French Tutoring is an excellent place to learn French in New York with a 5.0 and a 4.9-star rating on Google reviews. Their mission is to provide word-class private, affordable and convenient French classes for children and adults who want to speak fluently. They offer classes in Manhattan & Brooklyn and globally online.
EFT provides private tailored French classes and virtual immersion French courses for children, adults, business executives, corporations and non-governmental organization (NGO).
Private French classes are tailored to your level of experience and personal and professional needs. The classes are taught by native French teachers who are highly qualified professionals with extensive teaching experience both in France as well as abroad in several countries including USA.
They also offer:
Flexible (weekdays & weekends) scheduling options available for all students whether you live near or far from Manhattan
Courses emphasize conversation, idiomatic expression use and comprehension, pronunciation clarity, accent authenticity, proper grammatical usage and structure, and reading comprehension and fluency.
Quality instruction by certified instructors who have received advanced training at prestigious universities such as Sorbonne University Paris IV Sorbonne or Université de Lyon 2 Montchatin Lyon 3 etc…
The best way to learn French or any foreign language is through immersion. EFT offers a variety of private and semi-private French courses that will allow you to immerse yourself in the language and culture of France.
Contact info:
1619 3rd Avenue, New York, NY 10128
Telephone: (212) 470-2128
Website: www.elitefrenchtutoring.com
253 Parkside Avenue Brooklyn, NY, 11226
Telephone: (212) 470-2128
Website: www.elitefrenchtutoring.com
ABC Languages (5.0 stars)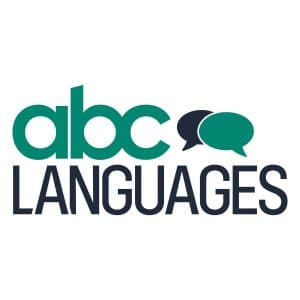 ABC Languages is one of the best French classes in New York City. With a 4.5-star rating on Yelp and a 5.0-star rating on Google reviews, ABC Languages is a solid French school. They offer a variety of different classes and have hundreds of reviews on Google and Yelp, which makes it easy to find out what students think about their experience at ABC.
ABC Languages is a great option for those who want to learn French. With over 30 years of experience, this school has a lot to offer students looking to improve their language skills. They provide fun and interactive classes designed specifically for adults, so you can be sure that your learning experience will be tailored to your needs.
Contact info:
146 W 29th St 6th floor (Between 6th & 7th Avenues)
410 8th Avenue, 5th Floor
Phone: (800) 426-6008
Website: www.abclang.com
FFLO French Playschool (5.0 stars)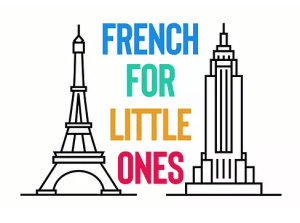 The French Education Nationale curriculum is used in the French for Little Ones Playschool program. Their goal is to encourage a spirit of initiative in the kids while also assisting them in developing their memory, creativity, logic, and imagination. Active exploration, experimenting, and observation all foster intellectual growth. They are rated 5.0 on Google reviews.
Core knowledge in five areas is the program's main goal, including:
an overview of the structure of French in both written and oral communication;
Become a courteous person who observes the norms of society while you coexist with others;
engaging in fun, control-enhancing, and motor skill-development physical activities;
Science and STEAM-related activities can help you learn about the world.
By making art and music, you may express yourself and use your imagination.
Contact info:
33 Nassau Avenue
Brooklyn, New York 11222
Phone: (347) 830-0114
Website: www.frenchforlittleones.com
French Classes NYC (5.0 stars)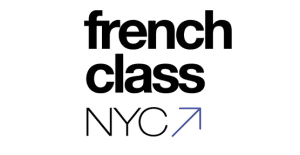 French Classes NYC was founded by Mickaël a French Afro-Caribbean teacher from Paris living in New York since 2016. They have a great reputation for teaching French, and their students are very happy with the teaching style and materials used. Their teachers are all native speakers of French, which makes a huge difference when it comes to pronunciation and grammar. Most classes are taught in small groups of no more than 10 students per instructor.
They offer fun French classes that focus on casual conversation, slang and contemporary culture – with plenty of media such as movie clips, audio files and articles to keep things interesting.
From time to time, they also offer intensive workshops for tricky topics that can benefit from more in-depth attention, like grammar and pronunciation.
Classes take place in Manhattan (Chelsea and Lower Manhattan) and Downtown Brooklyn.
Contact Info:
1246 Dean St, Brooklyn, NY 11216
Phone: (347) 579-4417
Website: www.frenchclassnyc.com
Learn French BK (5.0 stars)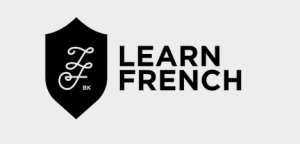 Learn French BK offers private, group, and online classes in Greenpoint, Brooklyn. They have a class for every level of French learner, from beginner to advanced.
It is a great place for students who want individualized attention and customized learning plans tailored to their goals. The instructors are friendly and professional, but also flexible enough to cater to the needs of each student individually. The school is rated 5.0 on Google Reviews.
In addition to their private classes, Learn French Brooklyn also offers group classes. These are great for students who want to learn with other people in a casual and fun environment. The groups are small and intimate, so you can get the most out of each lesson.
LFBK offers classes for children from three years old through After School Enrichment, French for Little Ones Preschool and private tutoring. Through a structured program focused on language, cultural awareness and communication, French for kids becomes exciting, accessible and fun.
Contact info:
33 Nassau Ave, Brooklyn, NY 11222
Phone: (347) 263-6404
https://www.learnfrenchbrooklyn.com/
Listen & Learn USA (4.9 stars)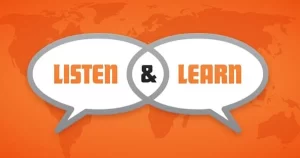 A leading language school with classes in New York is Listen & Learn USA. The school takes pride in its face-to-face learning methodology and competent trainers with certifications. The teachers are friendly and willing to help, and classes involve both speaking and listening practice so you get used to the language naturally. They are teaching over 22 languages.
You will receive a Certificate of Attendance and Course Completion upon completion of your course. This certificate confirms the language studied, the total number of hours and the language level achieved.
They also offers online classes. These are great for people who want to learn French but don't have the time or money to go in-person. The online classes are easy to use and convenient; they can be accessed from anywhere with an internet connection.
Contact info:
928 Broadway #1001, New York, NY 10010
Phone: (877) 566-9299
Website: www.listenandlearnusa.com
Coucou French Classes (4.8 stars)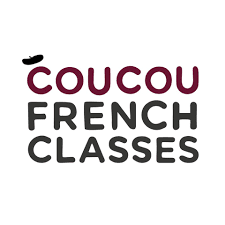 Coucou French Classes offers a wide range of classes for all levels. The classes are taught by native French teachers and are held in a casual atmosphere to make you feel at ease.
Classes are designed for students who want to learn French for travel, work or just for fun. The teachers' aim is to make learning French a pleasant experience and offer their students the opportunity to practice their language skills in real-life situations.
All classes are taught by native French teachers and offer a wide range of topics including: grammar, pronunciation, vocabulary building, reading and writing. Classes are held in a casual atmosphere to make you feel at ease. Classes are held on weekdays and weekends, so you can choose the one that works best with your schedule.
Contact info:
253 Centre St, 2nd and 3rd floor, New York, NY 10013
Phone: (917) 675-6191
Website: www.coucoufrenchclasses.com
The Language and Laughter Studio (4.8 stars)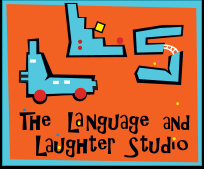 Language and Laughter Studio (LLS), a preschool program and language center in Brooklyn with a French immersion curriculum, was founded by Pascale Setbon in 2006. Its goals are to foster kindness, humanism, and critical thinking in addition to providing useful skills for future global citizens.

The LLS approach:
They make use of visual aids, games, mimes, songs, crafts, music, and movement.
The process of learning involves repetition heavily.
The program is interactive to make learning a language enjoyable and successful.
They encourage cooperation among kids by letting them take part in whole-group and small-group activities.
They offer a setting where their zeal for learning is stimulated and where their innate interests are placed into a context of learning about cultures, languages, and the wider globe.
Contact info:
137 Nevins St, Brooklyn, NY 11217
Phone: (718) 596-2233
Website: www.helanguageandlaughterstudio.com
Top French Schools in New York
Lycée Français De New York (4.6 stars)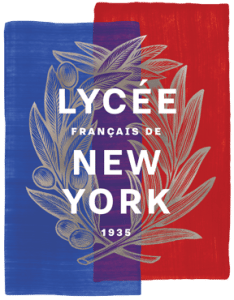 From Kindergarten through the twelfth grade, students attend the autonomous, multilingual Lycée Français de New York (LFNY), which is located in Manhattan, New York City. Despite not receiving any money from the French government, the Lycée is accredited by both the French Ministry of Education and the New York State Association of Independent Schools.
More than 1350 pupils representing more than 65 different nations attend the school. About 7:1 students to teachers is the ratio.
Lycée graduates frequently enroll in prestigious colleges and universities around the globe, with roughly 50% choosing to stay in the United States, 25% choosing Canada, 10% choosing the United Kingdom, and 10% choosing France. An increasing number are enrolling in international joint programs like Columbia-Sciences Po.
Their Cultural Center at the LFNY offers a schedule of evening and weekend events and activities centered on French and Francophone culture throughout the academic year. This program is accessible to the public and features monthly free film screenings as well as ongoing panels on important world issues.
Contact info:
505 E 75th St, New York, NY 10021
Phone: (212) 369-1400
Website: www.lfny.org
French Institute Alliance Française (4.5 stars)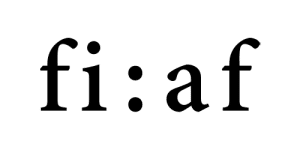 French Institute Alliance Française (FIAF) is a well-known place to learn French in New York City. It has a great location, affordable rates and a wide range of classes and courses available.
The teachers are very friendly and helpful, they have small and medium-sized classes so you can always ask them questions during the lesson. They have a big library with books in many different languages and they often organize parties and cultural events.
The school also offers a variety of French courses and activities, including conversation groups, film screenings, performances and workshops.
All courses that are one week or longer include a free year of FIAF Membership and will give you access to enlightening cultural activities.
Contact info:
22 E 60th St #1077, New York, NY 10022
Phone: (212) 355-6100
Website: www.fiaf.org
If you're interested in learning French, here are some other places to do so.
These are the best 10 classes to learn French in NYC.


Conclusion
Now that you know some of the best French classes in NYC, it's time to start planning your life as a Francophone! Whether you want to travel or study abroad, it's important to take advantage of what New York City has to offer. With so many different types of classes available at such affordable prices, there are plenty of options for everyone who wants to learn French—even if they don't have prior experience with foreign languages. So why not give one (or all) of these schools a try?